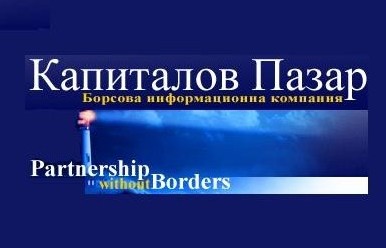 BIC Capital Market Ltd. is 100-percent owned by the Bulgarian Industrial Association and is specialized in providing a wide range of business information, economic analyses, investment consultancy. It provides:
BEIS comprises standardized profiles of over 40 000 leading Bulgarian companies including full contact details, information about the management and related persons, major shareholders and partners; financial data and indicators, summarized stock exchange information, media publications etc, BEIS clients can make use of certain online services upon request and obtain information for instance about market shares, contact details of certain sectors an/or products, foreign entities research etc.
BIC Capital Market Ltd. and BIA are the official representatives of REFA–Germany in Bulgaria. The basic course offered is entitled "Optimization of production processes company management in market economy" The successful graduates of the course are awarded REFA certificates which significantly boost their competitiveness and may be used as a reference in their work with their German partners. The course is suitable for managers and leading specialists in the field of corporate organization and management from all economic spheres.
Upon request, BIC Capital Market Ltd. offers sector analyses and industry reports prepared on a quarterly and annual basis. The analyses contain information about the main development trends in the respective economic sector, sales data, production, import, export, as well as information about major producers, exporters/importers, key foreign and domestic markets.
Business Industry Capital provides its subscribers with a daily review of the Bulgarian business press, economic indicators, stock exchange quotations, up-to-date information about privatization and other processes, information about BIA's initiatives. The issue is distributed via e-mail, both in Bulgarian and English, to over 24 000 Bulgarian companies and over 3 500 foreign subscribers, including commercial representatives, investment companies and analysts, the media etc.